Hidden corner
Have you ever wondered whether your action is being monitored by someone, an organization, or something? Have you ever asked yourself: Why are we bombarded with spam calls all day? Your identifying information suddenly becomes fully available with just a search command on a Telegram Bot. There have been cases where just your phone number, when used with the Data Pro bot on Telegram, all your personal information is displayed in detail. To simplify, the things you just said, just searched for, suddenly overflow with ads on social media or apps you are using? Is it a random coincidence or is there a force that is invisibly monitoring and controlling your behavior, making you not even realize it? Reflect on past moments, if you have never encountered such cases, congratulations, your data information has not yet been violated. In other words, our privacy is being seriously violated by individuals, organizations, or governments.
In Vietnam, on July 13, 2022. On a hacker forum, a hacker named 'meli0das' offered for sale data of 30 million Vietnamese people from July 8th. This person asserts that this large amount of data was collected from "a popular education website" in Vietnam. There is no specific information but according to the data provided by the Hacker, this information has a high accuracy rate.
The hacker describes the information including username, email, phone number, full name, date of birth, school, and address, which are data that have never been leaked before and were newly taken in July. This detailed data source can be collected and compiled from many sources not just from any specific website.
According to meli0das: "This database is very useful for marketing or stealing information because this number is equivalent to 1/3 of the population of Vietnam".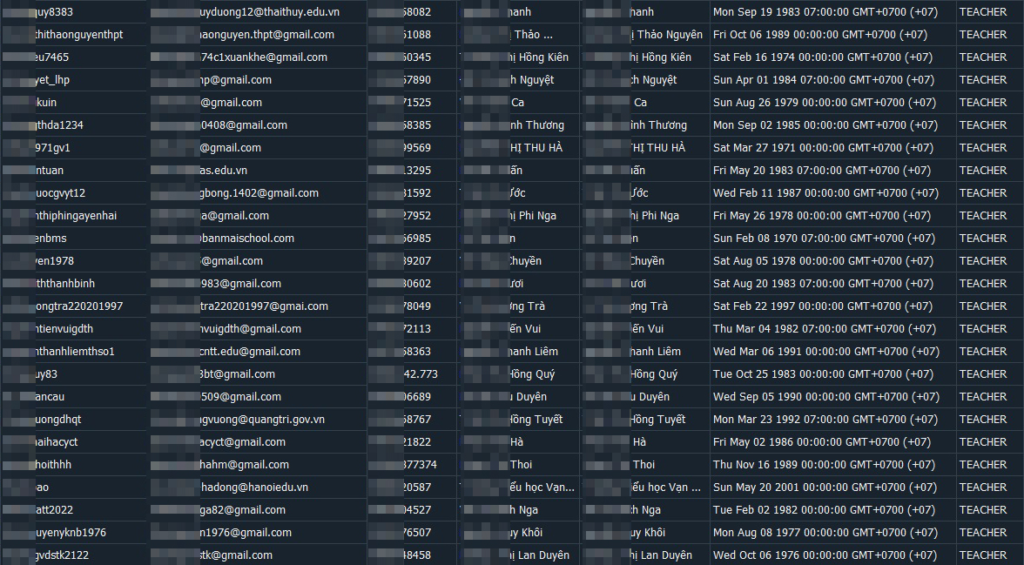 If cybercriminals have this data, they will take personal information and use it to steal identities, access users' main accounts to commit various forms of fraud. Causing many financial consequences as well as reputation of the person whose information is stolen.
We are living in an era where user data in particular and privacy in general are being seriously violated. Not stopping at the criminal aspect, governments and private organizations are also craving for data to be able to manage people. Have you ever heard of Edward Joseph Snowden? He became famous for revealing top secrets of the US and UK governments to the press, mainly programs that monitor people.
Privacy in the cryptocurrency industry.
The cryptocurrency industry is also not exempt from privacy issues related to the government. In August 2022, the US put the Tornado Cash website on the sanctions list. This decision met with fierce opposition from the Western crypto community because it was considered to violate privacy rights and the neutrality of Internet software. Now, privacy issues are becoming increasingly necessary, especially when information and assets are stored online. The demand for solutions to privacy issues is now a top priority, and what will be the solution to that problem?
Right now, is your information still safe? What will you do when your own privacy is being violated???